Pretty Powerful with Eboni K. Williams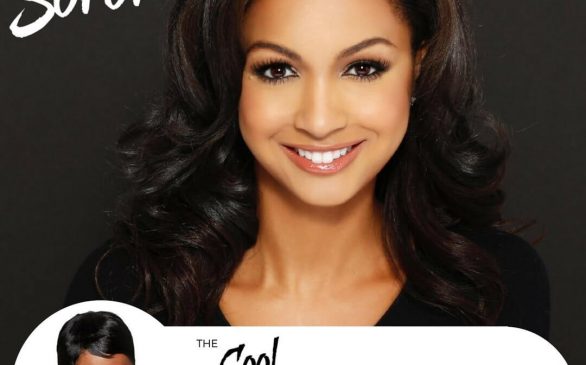 The Cool Soror Podcast is excited to have Eboni K. Williams, an active and dedicated member of Alpha Kappa Alpha Sorority, Inc. She is an attorney, author, and host on FOX News Channel. She also co-hosts 'The Curtis & Eboni Show' on WABC Radio in New York City (weekdays, 12-3 pm ET). Ms. Williams made her author debut with the national release of 'Petty Powerful: Appearance, Substance, and Success' in September 2017.
Prior to her role with FOX News Channel, Ms. Williams served as a CBS News correspondent, HLN contributor and talk radio host for Los Angeles' KFI AM640, sharpening her broadcast experience while sharing her expertly analyzed views on various culturally relevant topics. She's also had frequent guest appearances on CNN and the NFL Network.
Ms. Williams was accepted to and enrolled in The University of North Carolina at Chapel Hill at the age of 16, where she received her Bachelor of Arts degree. Ms. Williams began her professional experience in Louisiana in the wake of Hurricane Katrina, where, as a law student, she clerked for the Louisiana Secretary of State and the Louisiana Attorney General's Office. There, she also worked for various politicians, including New Orleans City Council Members, supporting efforts to rebuild the city of New Orleans. Ms. Williams received her BA in Communications and African-American Studies from the University of North Carolina at Chapel Hill, and a J.D. from Loyola University New Orleans College of Law. Her career would and continues to flourish.
Now she adds author to this impressive list and chronicles the lessons she's learned along her journey in her book "Pretty Powerful." But DO NOT let the title fool you. Eboni K. Williams is extremely impressive from the inside and that in itself is pretty powerful.
Social Media:
IG: EboniKWilliams Twitter: EboniKWilliams FB: @EboniKWilliams
AKA
Podcast: Play in new window | Download