Get Familiar With The Unfamiliar with Anowa Adjah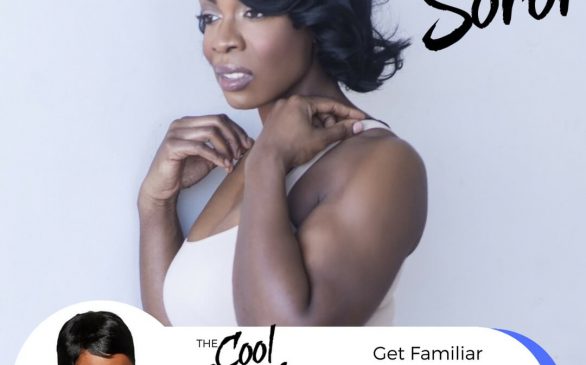 Zeta Phi Beta's own Anowa Adjah joins the Cool Soror Podcast today. Known as the "Nigerian Powerhouse," this New York native took powers into her own hands after being told she "didn't have the look" to be a fitness model due to her God-given curves and build. She set out on a mission to change the fitness narrative.
As a Health & Fitness Coach, Motivational Speaker, Mother of Twins, Influencer, and CEO of Anowa Adjah Works, Anowa has solidified herself as a ground- breaking innovator in the Health and Wellness industry. With the success of her Workout DVD program targeting women of all shapes and sizes and her transparency with real-life issues, she has generated a fan base of almost million followers via social media.
Anowa is currently aiding thousands of women in her "Lose The Gutt Keep The Butt" online training platform. In addition, she is also developing a Health & Fitness program which will benefit children and youth in poverty-stricken areas.
Anowa has gotten to where she is from pure perseverance and faith. But it wasn't until she stepped into the unfamiliar, that things started to change. She got familiar with it and now she is soaring.
Social Media:
Facebook: Anowa Adjah, Instagram: Anowa Adjah, Twitter: Anowa Adjah
Website: www.AnowaAdjah.com
Podcast: Play in new window | Download