If You Can Look Up, You Can Get Up with Adia May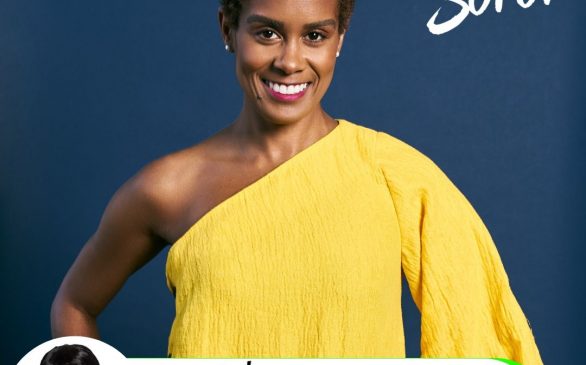 Adia May joins the Cool Soror Podcast today representing AKA, Alpha Kappa Alpha Sorority, Inc. This Entertainment Attorney has known her life would be in law since she was nine-years-old.  Having first majored in Engineering at Howard University, nothing can change destiny, but the one who is in the driver seat.  God drove and Adia sat patiently in the passenger seat.  Her patience and perseverance led her to now being the Lead Attorney and first Black, Female attorney for the Commercials Group at WME (William Morris Entertainment) in the company's Beverly Hills, California office.
A native of Chicago, Illinois and the notable Whitney Young High School, she knew the HBCU experience would be one she would have to live out.  She did just that at Howard finishing with her BBA in Finance.  She would go on to get a JD at the University of Iowa College of Law and an MBA at the school's Tipple School of Business.
In 2003, she took a huge leap of faith and left a big law firm to move to Los Angeles to pursue what she calls "a crazy dream of becoming an entertainment lawyer."  Adia says, "This was basically me jumping off a proverbial cliff.  It was extremely scary, but my mustard seed faith reinforced to me that the net would appear.  My vision was crystal clear in my mind.  Many did not understand and also were extremely negative during this time. But it wasn't for them to understand this."
Two years later, she would land a job at the Screen Actors Guild and the rest is the journey of Adia.  Her journey includes being raised by a mother who suffered from mental illness. She would later help to facilitate her healing.
It's a beautiful testimony from an equally beautiful woman who understands that "joy" is the greatest living feeling.  To know joy, one has to not know it. As she eloquently states, "If you can look up, you can get up."  The beauty in it all is knowing the difference and being able to ascend to it. Therein lies the canvas of life.
Stay connected with Adia May by following her on IG and FB @azmesq.